When you think about propane delivery and great customer experience, you probably don't think about pizza delivery companies first. Over the past six years, Domino's Pizza has built an impressive and immersive digital experience that rivals many traditional e-commerce brands.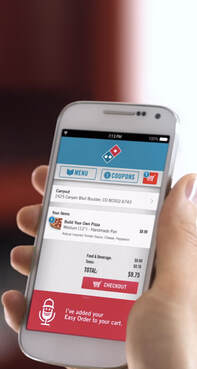 It's well known that Domino's had image and sales issues in the mid-2000s, when their stock price hit a low of around $3 per share in 2008. Compare that to today's price of $281 per share. That is a 93 times return in share price.  This level of share value improvement is rare among delivery companies. If you are anything like most of us in the propane industry, it can be a big leap to go from pizza to propane. I understand that gap. You see, while running 50 propane operations, I also purchased and ran a food delivery franchise, and what I discovered was amazing. I interviewed Dominos, Papa John's, and most of the other pizza delivery franchises and discovered that some of them had invested millions and transformed into digital e-commerce machines with takeaways that are unmined gems for our propane industry.
Domino's publicly touted their "new ingredients," but the real secret sauce was their groundbreaking work in terms of technology and e-commerce innovation behind the scenes that, according to management, made all the difference. With the success of high growth companies talking about their digital transformation, what Domino's did is emblematic of how leveraging digital technology can transform traditional delivery businesses. As Domino's is basically a delivery business that must make profits off thin margins and manage customer service, drivers, sales, safety, and operations, this case study and what they discovered has strong implications for how the propane industry can and will grow in the years ahead.
​Key Ingredients That Were Critical to Domino's Turnaround:
Rethinking the Brand – Due to the technology shift across all industries, Domino's understood that they were now an e-commerce company that happened to sell pizza. Once they realized this, they committed the necessary resources to build and acquire the technological tools to "do combat" in today's digital e-commerce environment.
Tracking the Results –  By tracking the key metrics that drove the improved sales and profits in their delivery business, it inspired Domino's to push past the challenges and pointed them toward the technologies that would further enhance their bottom line improvements. This allowed them to ask for and get the necessary funding to further key projects.
Marketing the Technology Benefits to Customers – As a traditional delivery business that had been around for
decades, Domino's was perceived by consumers to still be operating with stodgy, old practices. This perception was largely true. By transparently sharing their struggles and their new initiatives of rolling out state-of-the-art technology, it both invigorated customers to give them another try and held them accountable to "deliver on their promise."
​
The Transforming Factors That Drove a Delivery Company Stock Price From $3 to $280…
Phase 1
 – Move to mobile… Domino's realized that the consumers in North America were moving to mobile.  After much research which still bears out today, they created a world-class native Android and Apple app and in doing so, found that Mobile sales quickly became more than 30% of their total sales, while online ordering also grew to over a third of their sales.
Phase 2 – Surprise and delight… In this phase, they allowed customers to order on any platform they preferred – any type of smartphone, tablet, computer, etc. They also implemented a program to reward their biggest and best customers to keep them away from the competition.
With all the challenges facing companies in trying to make the digital transformation, possibly the main lesson to be learned from Domino's is that it is imperative for you to get the fundamentals right. For them, their critical edge was launching a solid Android and Apple app, developing customer ordering platforms built on native Android and Apple software, and staying far away from hybrid or web-based apps. Next was acting with speed and passion to get their new ordering platforms out to market first, so they would get early adopters and marketing value while distancing themselves from the herd.
Domino's realized that they are an e-commerce business that happens to deliver food. They made e-commerce their number one priority and took market share from all their national and regional competitors.  What about you?

As a fuel marketer, have you realized that you are in essence an e-commerce company that happens to sell fuel? Do you have the technology in place to prevent your loss of market share as Domino's competitors experienced? If not, then you might want to   check out the   Custom Propane App  at   DigitalSoftwareServices.net    provides and launch your own Android and Apple app in less than a week. As a result, you will be poised to shore up your online ordering portal and dust off your digital marketing plan, so that you too are ready to protect your business and grow it in this new digital age.
Download the   Customizable Propane app Click here.